New to St. Patrick Catholic Church?
You might be wondering, what's it really like at St. Pats? Simply stated, at St. Pats, we're all about love. You won't be met with shame, guilt, or condemnation. Like Jesus, we want to accompany all those in need and walk with those who struggle. Our church is made up of imperfect people with every kind of story imaginable.
Want to know the best part? No matter what you've been through or what questions you might have about God and faith, our church is a place where you'll find the love, grace, and forgiveness Jesus gives to everyone. We want all of our members to grow to be the best version of themselves.
What's more, we'd love to connect with you. Please follow the steps below and Lynne Marshall, our Director of Engagement, will reach out to welcome you, get to know you, be able to answer any questions, and assist you on your path of discipleship.
Step One:
NOTE: We value your privacy and would never spam you
Step Two: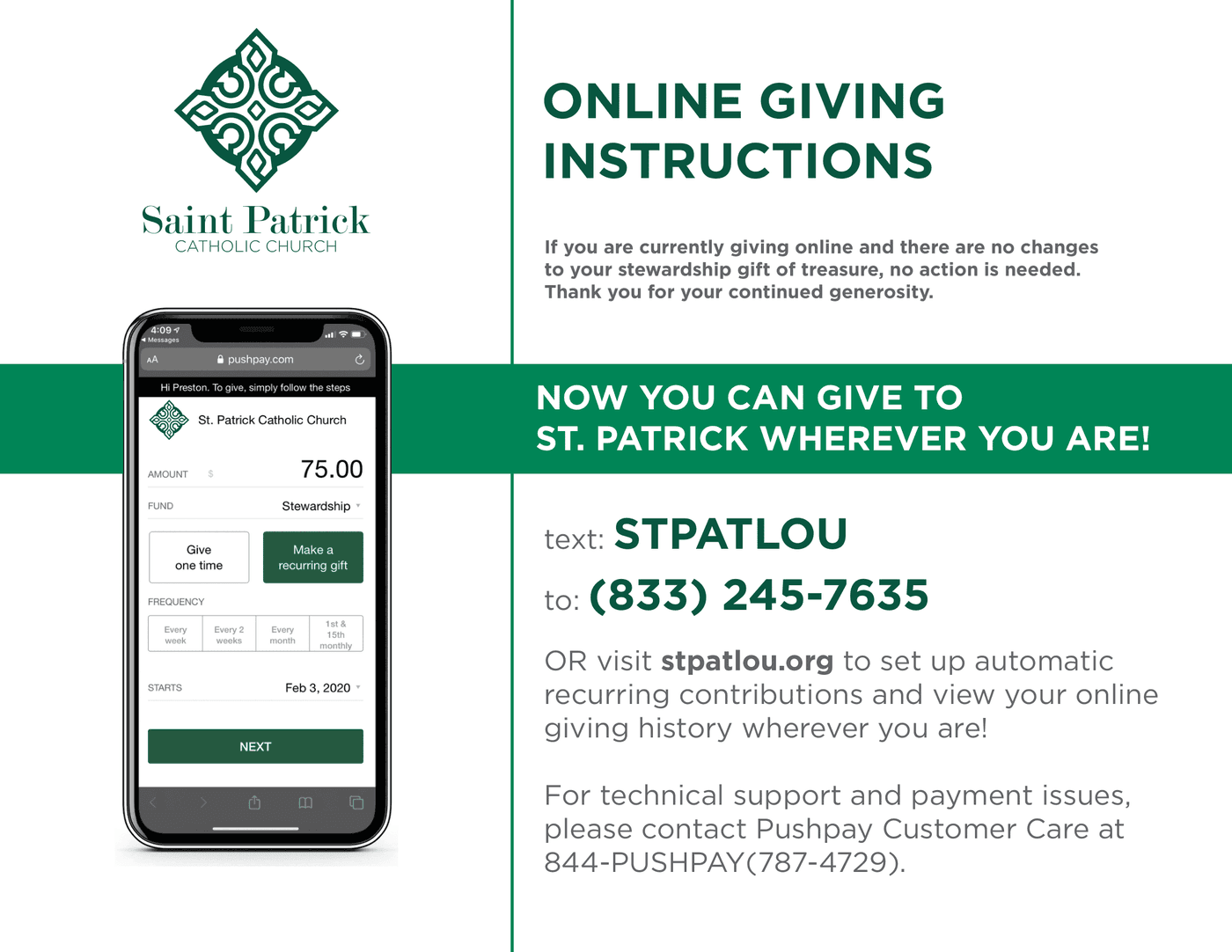 Step Three
Step Four:
Attend a New Parishioner Welcome Gathering held quarterly. Check bulletin for dates.
Welcome to our parish family!
Quarterly New Parishioner Welcome Dates
We would love for you to join us!
Connect with Clergy, Staff, Ministry Leaders, and find ways to engage in the parish.
2023
December 10
2024
February 18